Tweet
Pin It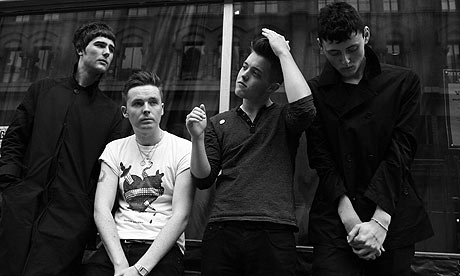 It shouldn't be surprising that U.K. foursome The Heartbreaks describes their sound as "melancholic pop."
They play songs titled  "I Didn't Think It Would Hurt to Think of You," and "Why Do You Always Make Me Cry."
But here's a shocker: despite these downer titles, their songs actually make us happy.
With their catchy hooks and upbeat melodies, these sensitive boys remind us of Vampire Weekend or The Drums with a slight Brit edge.
Check out the videos for "I Didn't Think It Would Hurt to Think of You," and "Liar, My Dear" and prepare to be heartbroken- in the best way possible.