Tweet
Pin It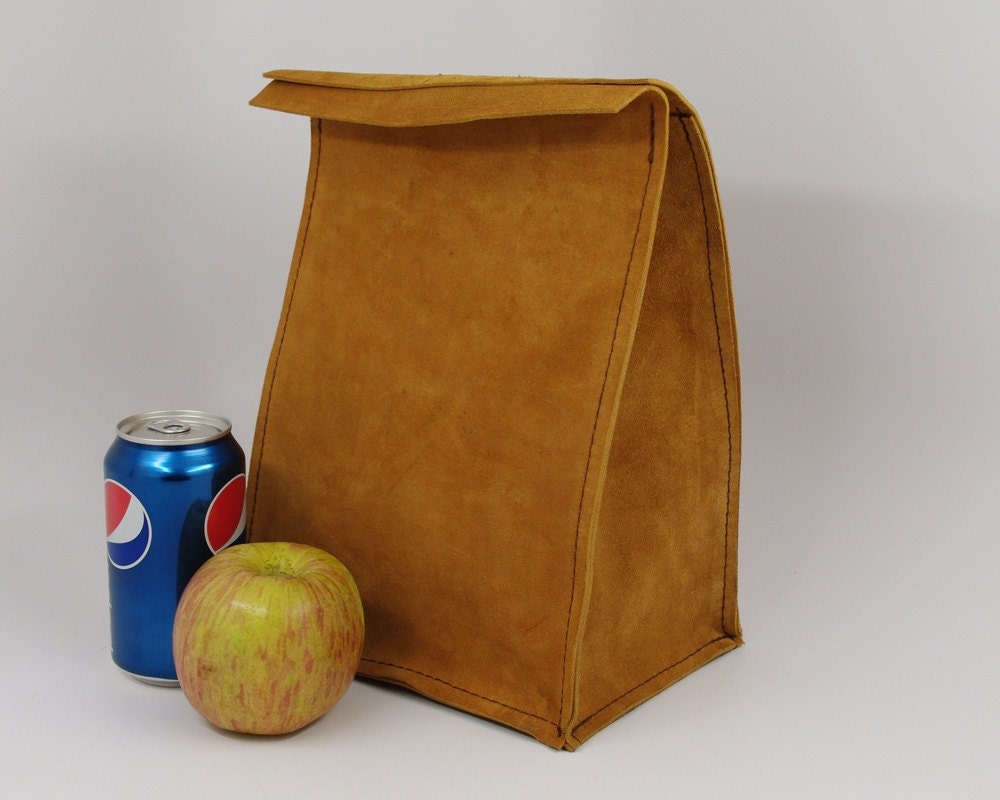 Way back in April, we spotted luxe leather purses from Marie Turnor that looked almost identical to lunch bags.
They were cool in an anti-status bag kind of way, but we weren't sure if they were worth their $175 price sticker.
Turns out Turnor isn't the only designer who's taking inspiration from the basic paper bag.
Check out the bag to the left, from Etsy designer Brian Rosenbarker.
While it's also made of leather, this time around the carryall is actually meant to hold food.
At only $35, it's definitely cheaper than the other options.
But would you use it- to carry your lunch, or otherwise?