Tweet
Pin It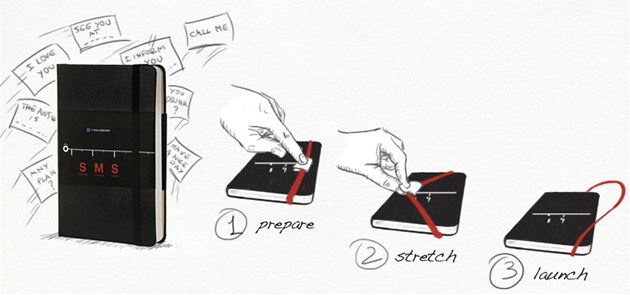 Behold Moleskine's limited edition SMS notebook.
No, this is not an app for your iPhone.
Instead, to celebrate the 20th anniversary of the text message,
the ironic non-digital notebook redefines SMS as the Shooting Message System.
The result? A journal that doubles as sling-shot,
making note-passing a hell of a lot more fun.
Get it here- but hurry! It's limited-edition!