Tweet
Pin It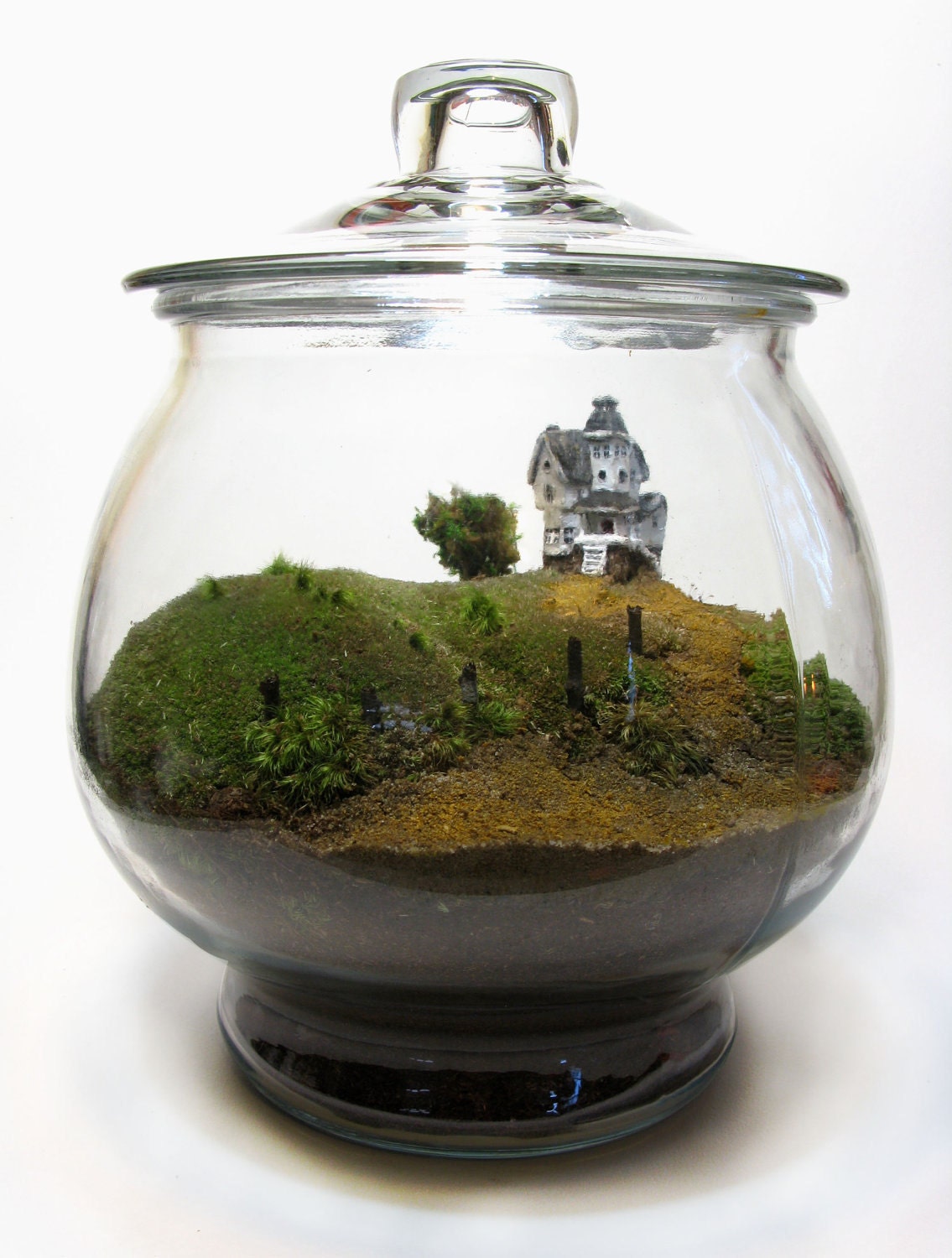 In case you don't check interior design blogs as much as I do (don't judge), here's the gist with terrariums: Along with the color "greige" and cluster photo walls, mossy terrariums have been all the rage (we've even seen a handful of mini-terrarium necklaces).
Maybe it's because they're so damn trendy, or maybe it's because they tend to be kind of pricey, but for whatever reason I've resisted purchasing– until now, that is.
Behold: The Beetlejuice Terrarium, a handmade scale model of the infamous, Victorian home. Kind of perfect, no?
Get it here and please don't say "Beetlejuice!" three times! — ALI HOFFMAN