Friday, March 2nd, 2012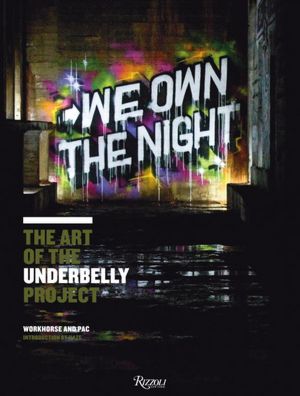 The term "underground art" literally describes the Underbelly Project, in which 103 world-renowned street artists transformed an abandoned NYC subway station into an art gallery.
The project went on for 72 weeks from early 2009 to mid 2010, and because it was top-secret (read: illegal), small teams comprised of artists and cameramen had to wait until late at night to work.
Since the MTA has since boarded up the hidden gallery, that means we can't see the art in person.
But don't worry, because artists such as Swoon, Skewville and Revok have compiled all the work into their new book We Own the Night: The Art of the Underbelly Project.
With pages and pages of art that might remain undiscovered in real-life, this book might be the coolest piece of urban culture we've ever held in our hands.
And next time you're riding the subway, remember that you might be close to the world's largest underground art gallery.
Can you imagine?!
–CAROLYN AMURAO